Extreme weather causes Whaley Bridge dam collapse - Derbyshire town is being evacuated in the midst of fears flooding could make the dam burst. 1st August 2019
The Environment Agency have begun calls for the area of Whaley Bridge in Derbyshire to be evacuated.
Thousands of people are being evacuated due to the floods in the area, declaring that lives are at risk as a result of the damn wall collapsing at Toddbrook Reservoir.
The reservoir sits above the town, situated at High Peak 181 metres above sea level.

Toddbrook is popular amongst families including runners, walkers and cyclists.
Tracks and bridleways in the area have been closed temporarily.
A police warning advises the town's 6,500 residents to gather at nearby Chapel High school where further information will be available.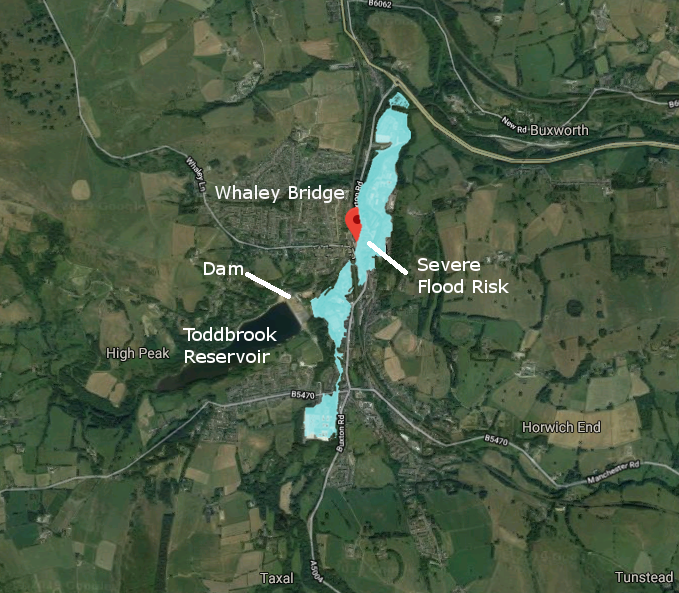 Significant localised flooding is expected. Local people should stay with friends or family where at all possible. Substantial rainfall in recent days has caused the reservoir to overflow. As a result there is now a real risk of the village flooding.

The Canal And River Trust said in a statement: "We've been notified that there has been some damage to the spillway at Toddbrook Reservoir which feeds the Peak Forest Canal. We have a team of engineers on site at the moment assessing the damage and determining what the next steps are."

There is a yellow weather warning for rain in place from the Met Office for the area until 20:00.