There's some uncertainty about the weather forecast for the end of June. Whilst there will certainly be plenty of warm and sunny spells, we cannot rule out the chance of some cloudy days, and some showers during the Glastonbury Festival and the Wimbledon Championships.
There will be areas of cloud and rain crossing the UK, interspersed by brighter, showery interludes. The best of the weather will be in the south, where it will be drier and warmer, with temperatures average or just above average for the time of year.
Glastonbury Festival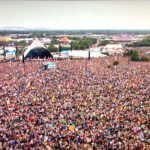 It looks like a bit of a mixed bag for Glastonbury this year. Temperatures look to be a little above average, but there is a chance of cloud and showers. We're not predicting any heavy prolonged rain and mud baths at the moment though, and with the exception of cloud and light showers, it should be warm with some sunny periods.
More on the Glastonbury Festival weather forecast.
Wimbledon 2015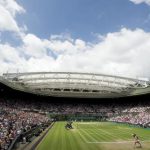 It's too early to predict the weather for Wimbledon with great accuracy, but the long range forecast suggests that temperatures will be above average, and there will be plenty of sunshine around in the South East.
There is a chance of some cloudy periods and some light showers, particularly around the start of Wimbledon, but we are not currently predicting any heavy rain.
As we move into July, an area of high pressure should bring sunnier, warmer weather to Wimbledon, with some very warm and dry weather, and temperatures reaching 26c or higher.
More on the Wimbledon 2015 weather forecast.